INDEPENDENT EXTENDED STAY: LANGUAGE IMMERSION
(30 DAYS)
2018 & 2019 PRICE $ 4995
*Reserve early to ensure space.
DATES: Classes start toward the beginning of every month. Please inquire about exact dates by stating the month that interests you.
(Minimum Age: 21 )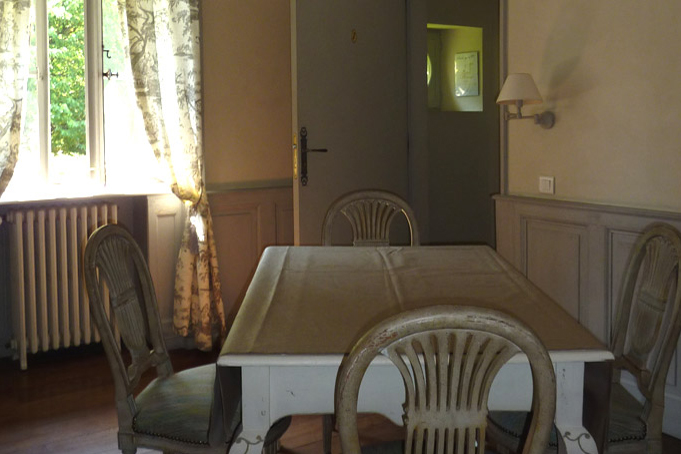 You want to experience what it is like to live in a typical French city, do your own shopping at the market and explore at your own pace while learning or perfecting your French: this is your sojourn. Whether you are a complete beginner or already advanced you will quickly improve your French through an intensive program at one of France's first schools devoted primarily to the high quality instruction of French as a foreign language, the C.L.A.. Set in a region far from the English speaking tourist throngs and where the French speak at a naturally slow rhythm, Besancon is the ideal place to learn French. Sojourner Tours will take the stress out of setting up your stay by taking care of the paper work at the school, arranging your accommodation, and providing a city orientation and a daytrip excursion to discover some of the best spots in the region.
You'll arrange your own transportation to Besancon. If you are arriving by train, a Sojourner Tours representative will meet you at the station to help you transport your baggage to your temporary home. You'll be staying in a peaceful corner of the historic city center in your own private suite furnished with antiques in a historic manor house with a quiet central courtyard at the Charles Quint. Your accommodations are perfectly located so that you can easily enjoy shopping, restaurants and the nightlife and then return to your quiet haven to study and relax. In your suite, you'll have a kitchenette and dining area where you can prepare and eat your own meals. You 'll also have access to the courtyard where you may enjoy eating or studying on a sunny day.
You'll have plenty of time to get into the local rhythm of life, strolling the cobble stoned streets, sitting at a cafe, checking out the nightlife, taking in a show or concert. You'll be staying right at the foot of the Citadel which is a UNESCO World Heritage Site making it easy to climb up the hill for sweeping views over the city or a day spent sightseeing inside. You'll also be staying right behind one of the city's most significant cathedrals which houses a local wonder called the astronomical clock.
This is not a group tour, this is your own personal sojourn to shape as you like. The price includes:
Intensive classes (5 hours a day for a total of 25 hours a week for four weeks or 100 hours of instruction)
Accommodations for 30 days
An orientation to explain essentials, such as services and the tram, bike rental and bus systems.
A tour of the city featuring the covered and open air market locations, the city's best cheese vendors & wine merchants, the best neighborhood bakery and an inexpensive general grocery store. Your guide will point out favorite cafes, bars & restaurants as well as the cinema, theater, art museum, popular parks, and more.
Help registering for classes
A one-month local bus & tram pass
A local contact
Two restaurant meals
One expert led field trip
Once you are settled into your accommodations and classes, you will really begin living like a local. You can relax knowing that you can contact Sojourner Tours if you have questions or need help as you shape your own French adventure. You'll be free to organize your time and plan your own meals. You'll want maximum freedom to eat what you want, make your own choices, explore where you want to go... so these things are not included in the price: travel, daily expenses including food and beverages, sightseeing or souvenirs.
If you do not already have them, you will also need to get your own private health, travel and baggage insurance as they are not included in the cost of the tour.
You may also want to discover the beautiful region surrounding the city.
This region is famous throughout Europe for its beautiful natural settings. If you'd like to spend a week hiking along waterfalls, kayaking through villages in addition to wine tasting in the wine country, dining in gastronomic restaurants and visiting exceptional historic sites you can add a week on your stay for the Best Kept Secrets of the French-Swiss Borderland Sojourn, which also includes a day trip to a lakeside castle in Switzerland.
The region is also famous for cheese and wine. If you'd like to spend a week learning about the local cheese by visiting the mountaintop cheese making sites, wine tasting in the local wine country and sipping the famous pinot noirs in neighboring Bourgogne, taking a leisurely bike ride and touring a local castle... You can add a week on your stay for the Off-the-Beaten-Path in the French-Swiss Borderland Sojourn.