LIVE LIKE A LOCAL PROVENCE
Location & Meals
YOUR BASE
Your base will be a countryside villa or manor house located in the Provence backcountry near the Vaucluse and famous Luberon areas. The exact location will depend on the size of your group and the houses available at the time you make your reservation: PLEASE RESERVE EARLY. Wherever your villa is located, you can expect to have a pool and private bathroom.
Provence, the region where you'll be staying, lies on the Mediterranean sea and stretches from the Rhone River (famous for its wines like Chateauneuf-du-Pape) to the Italian border. Your sojourn focuses on the villages of the mountainous backcountry around the base of the Mt. Ventoux and Luberon Massif. The area is host to the quintessential elements of Provence: red-tiled rooftops, cobblestoned streets, wild herbs, olive trees, lavender... and the cicadas will serenade you during your stay.
Example Slideshow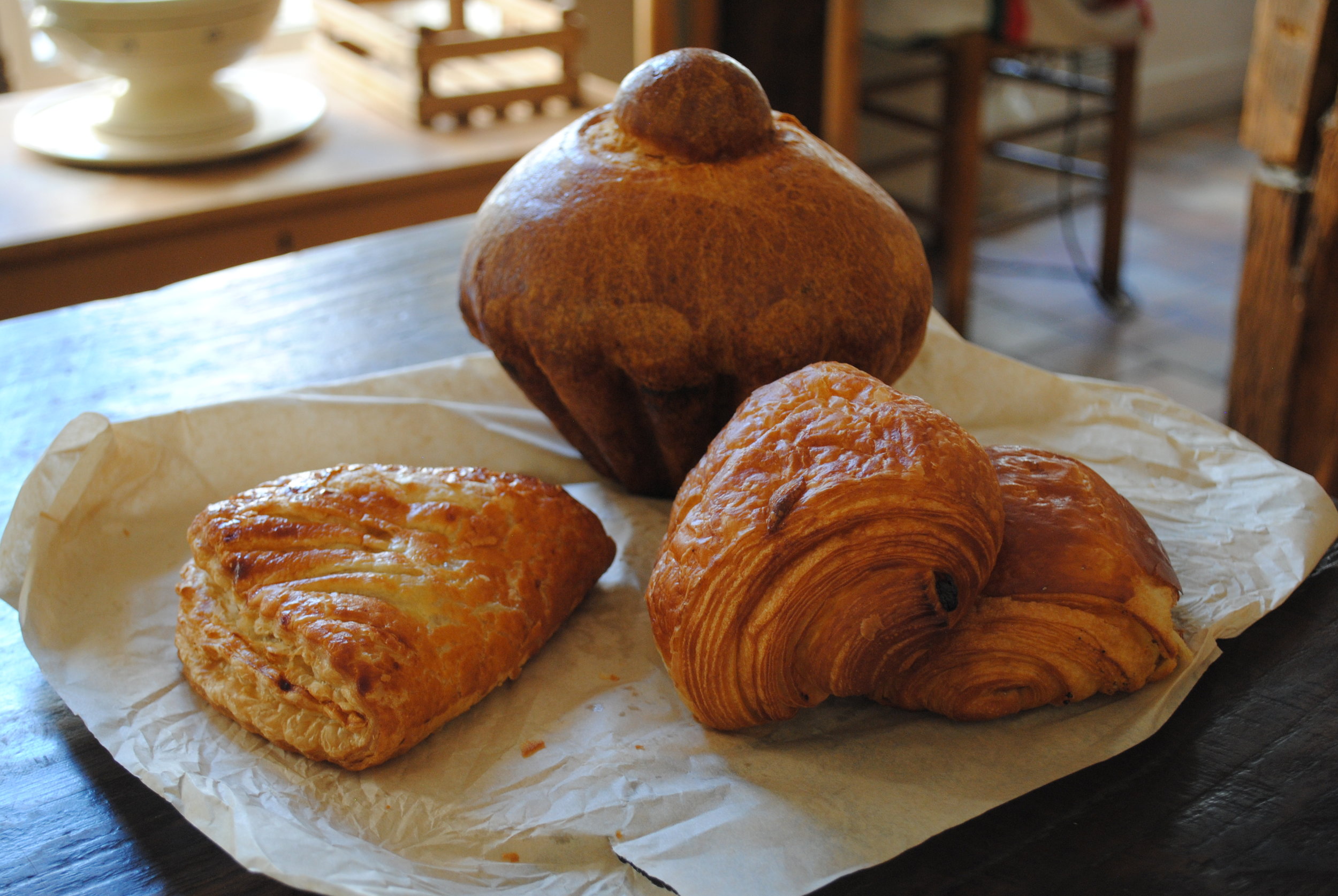 MEALS
You'll be living like a local, enjoying typical French breakfasts and dinners served "buffet" style at your villa where you can eat together with the group in the dining room or on the terrace --or even find yourself a private spot for some "me" time.
Breakfasts typically consist of a cup of tea or a bowl of either cafe-au-lait or hot chocolate accompanied by fresh bread and viennoiseries including croissants from a local bakery. You will also have a selection of yogurt, cheeses, meats and fresh fruit as well as juice to compliment the typical fare.
Lunches are exciting and full of variation! Lunch is the main meal of the day in France, so this will be your most substantial meal of the day and it will be fun and different each time... You'll have two days when you can explore and eat wherever you want. There will be one day when you shop in a local market with the group to buy local specialties and produce for an outdoor picnic. One day you will go to a lavish restaurant beloved by the locals. And, the last day, you'll go to a fancy gastronomic restaurant which was awarded one Michelin star (one of the most sought-after culinary distinctions in the world).
Dinners are made from scratch by your hosts at your villa in a very traditional French spirit. Before dinner, Lisa and Francis will put out some nibblies and drinks so you will have the option of relaxing with an aperitif while your meal is prepared. French dinners are typically light meals, somewhat like American lunches. Lisa and Francis will prepare an array of high-quality local items including fresh vegetables, meats, a cheese platter, breads and sometimes soup, pasta or French Tabbouleh made with couscous. You'll be able to assemble a sumptuous meal to your liking. You are always welcome to pop in the kitchen where your hosts will teach you the secrets of making a French vinaigrette, and their other recipes.