QUintessential Texas RoadTrip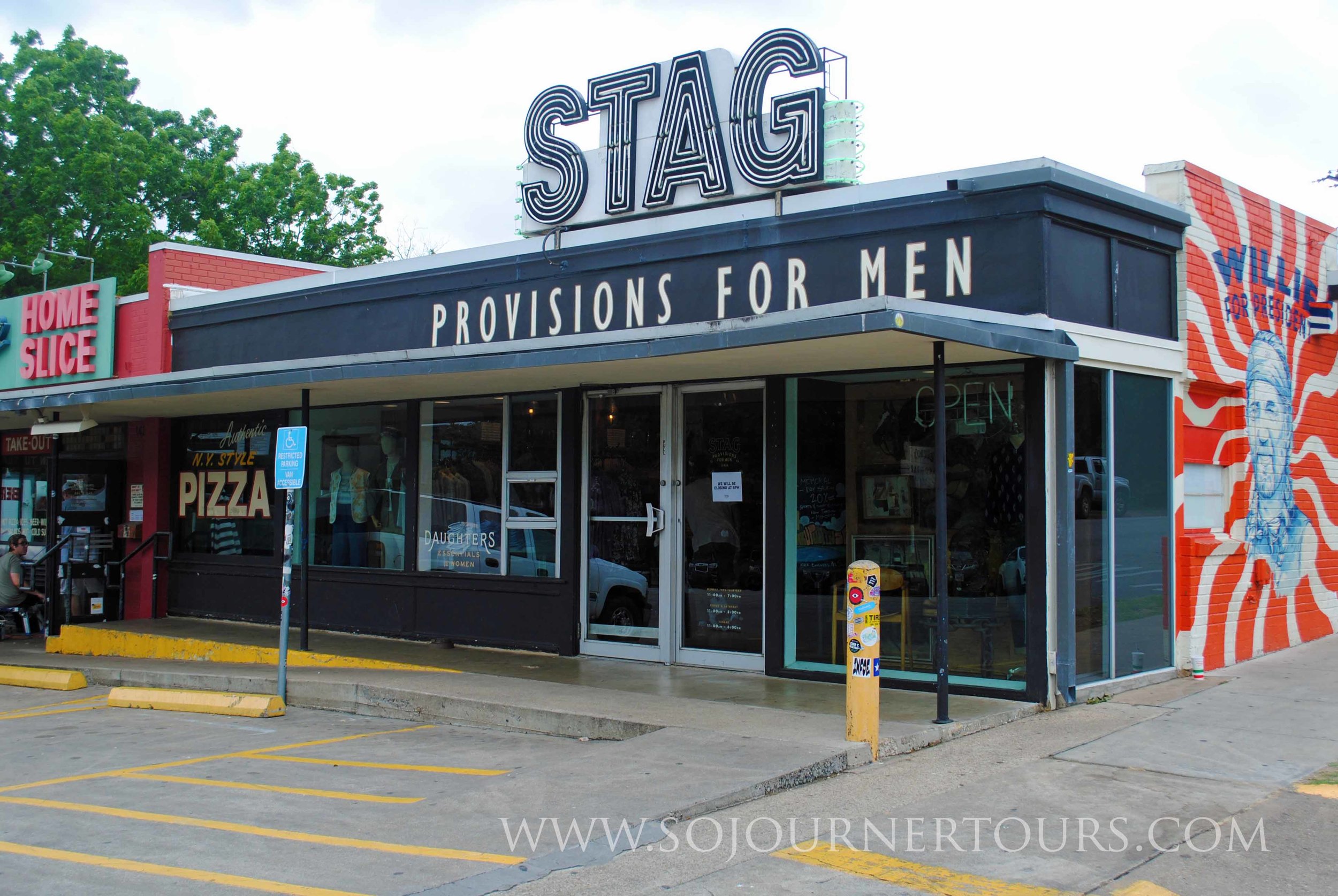 On this sojourn, you will be discovering the best Texas has to offer through a truly American Roadtrip, so pack a light bag and get ready to hit the road!
On your trip along Texas' highways and biways, you will have a truly American experience. The Sojourner Tours American Roadtrip series is based in the American travel tradition of transience. Your journey is as important as the stops you'll make and people you will meet along the way. You'll be invited to adopt a roadtripper's mindset… lean back in your seat and watch the Texas countryside roll past your window, you'll take slow roads and stop in the small towns along the way to capture the experience of the legendary 20th century roadtrippers.
The Quintessential Texas Roadtrip route is a loop through the Texas Hill Country that includes the capital city, the historic heart of the state, cowboy culture, local traditional food, and the new wine/beer/whiskey country.
Your guide, Lisa (Sojourner Tours' founder) feels this travel series is the deepest expression of her authentic self that Sojourner Tours has to offer: "Growing up in the States as a teenager, I dreamed of the road. Back then, my best friend and I would climb in his huge, old 1980s white Cadillac convertible, crank the music up and hit the highway with our hair flying and the sun on our faces. The ribbon of asphalt seemed to just keep unrolling in front of us, beckoning us into the infinite distance, leading… who-cared-where. We'd meet up with friends at diners where the waitresses knew the regulars so well that they called them by name and knew their orders without asking. I read the classic road books: Keroac's On the Road, Pirsig's Zen and the Art of Motorcycle Maintenance… my favorite was Least Heat-Moon's Blue Highways. When I was old enough to start roadtripping, I did. Now, I'm offering it to my guests!"
The itinerary is eclectic, bringing together all the things your guide loves most about the part of Texas where she lives three seasons of the year.
TOUR HIGHLIGHTS
You'll be be moving almost every night, staying in a new spot and discovering a different aspect of Texas:
Texas' famous Cowboy culture, from hat and boot shopping to horseback riding;

Tours of historic monuments including The Alamo (a UNESCO World Heritage Site), the State Capital Building;

An (optional) leisurely bike ride to see a series of 2-4 18th century Spanish missions ;

A meal in a traditional smokehouse BBQ market;

Visits to traditional artisans and producers of local specialties including: a hot rod car garage, beer brewery, olive oil press, a welder's shed;

Enjoy the Texas traditional and contemporary hipster lifestyle in authentic restaurants, cafes in small-town centers and big cities;

Discover the hip-contemporary scene in Austin;

A gospel music BBQ brunch;

A visit to a local's home for either a BBQ smoking lesson OR a pig roast;

Visits to villages considered: "The Cowboy Capital of the World", "The BBQ Capital of the World" and "The Most Beautiful Town-square in Texas" and more!
You will be hosted by Lisa Gustavson (owner, founder and CEO of Sojourner Tours). She wasn't born in Texas but she got to Texas as soon as she could (as people in Texas like to say) and has been living in the greater Austin area since 2007.
YOUR ROUTE
You will make a loop through the Texas Hillcountry starting and ending in the state capital, Austin. You'll make major stops in San Antonio, Bandera (the Cowboy Capital of the world) and Fredricksburg. Your guide will surprise you along the way with all her favorite spots and secret discoveries through a myriad of stops in unexpected and sometimes little-known places, including a detour to her hometown which was awarded the title "Most Beautiful Town Square in Texas".
MEALS
You'll be living like a local, enjoying typical meals featuring Texas' regional cuisine as well as more traditional and modern American cuisine. There are three main branches of food preparation associated specifically with Texas:
Tex-Mex food is a centuries old fusion of Northern Mexican cuisine with Texas' early European settler's cooking styles, which produced dishes like chili con carne, fajitas, and breakfast tacos;

BBQ smoked meat, especially beef, is considered another of Texas' great gifts to the world;

Southern (while not considered a southern state by locals: Texas is an independent nation -neither southern, nor southwestern, just simply Texan… yet) food associated with Southeast Plantation States, like cornbread, iced tea, chicken-fried steak and dishes with West African origins and featuring vegetables like collard greens, okra, yams are common in Texas.
More generally speaking, traditional American food includes the world-famous hamburger, while modern American cuisine is a refined and innovative preparation of the finest local seasonal ingredients using a fusion of world techniques that reflect the multi-cultural-ism of the States (it is often associated with the "farm-to-table" movement that originated in the 1970s).
You will be eating in a wide range of establishments so that you get to experience the best of what Texas has to offer.
Quintessential Texas RoadTrip
SAturday:
Arrive In The Capital of Texas
DETAILS:
AFTERNOON: upon arrival, you can settle into your room in a boutique hotel. While other guests are still arriving, you can explore on your own or relax in the hotel.
RECEPTION & DINNER: In the evening, you will get together with your hosts and the rest of the group to celebrate the beginning of the roadtrip American-style with a happy hour… you'll be eating small bites in several establishments to get a "taste" of Austin.
EVENING: Free time: Check out the week-end night life on your own. This college-town is famous for late-night raucousness on 6th Street (the midnight crowds strolling the street drunkenly usually impress visitors by the numbers alone) and there are always multiple concerts and free music shows to choose from because Austin is considered "the Live Music Capital".
Sunday
EASE INTO COWBOY CULTURE: A LAZY BBQ SUNDAY
Very light physical challenge: 0-2 miles of urban walking
Recommended clothing: laid-back & cowboy hats and boots are always welcome.
GOSPEL BRUNCH, COWBOY HATS & BBQ LeSSONS
Christianity is a big part of the the cowboy culture, with churches sometimes getting as big as football stadiums. Subsequently, you'll start out your stay in Texas right by getting in the swing of things Sunday morning with a combination of Gospel music and southern food and BBQ meats.
Then, you'll have an opportunity to pick up a cowboy hat and boots or opt to do a little all-American 1950s entertainment: hit the rollerskating rink or an old pinball arcade.
From there you'll head to a private BBQ lesson where you'll relax while your meat smokes.
Details:
BRUNCH: Sleep in after your late night. This morning you'll combine breakfast and lunch… it's a mid-morning BR…UNCH with gospel music. Gospel music is generally associated with the African-American Religious Experience but its appeal stretches far beyond church walls: strong vocals, hand clapping and toe tapping… it is hard not to get caught up in the rhythm! The musical roots date back to the 17th century and is now considered typically American. You'll be experiencing it in an old-fashioned restaurant opened in 1970 by the son of black Texas cotton pickers who was famous for his BBQ.
AFTERNOON: Following your meal, you will have three options:
OPTION Shop for Cowboy Boots and a Hat.

OPTION Go Rollerskating.

OPTION Play pinball in an old arcade.
LATE AFTERNOON AND DINNER: A private BBQ smoking lesson allows you to spend a slow afternoon just relaxing (When possible, one of your guide's personal friends will do the lesson at his home).
MONDAY
Texas' National Identity & "weird" Austin
Light to moderate physical challenge: 2-3 miles of city walking, museum standing and paddling a kayak
Recommended clothing: "casual city clothes" with comfortable shoes this city is more hipster than cowboy.
THE CAPITAL OF TEXAS
Austin, which started as a 19th century settlement along the Colorado River, has been the capital of Texas since 1839. Today it is a bustling city known for its music, large university, booming economy and vibrant restaurant and bar scene. A liberal bastion in an otherwise conservative state, the local mantra is "keep Austin Weird" and there are indeed some unusual things to see and do here. Austin is further distinguished from the rest of Texas by being a young city: in addition to the more than 50,000 students at the University of Texas aged 18-22; Austin has a large 20-30-something population drawn here by the tech, film and music industries. From cowboy to hipster culture… you'll sample it all.
MORNING: Your day will begin at the Texas History Museum to see why Texas is more of a nation than a mere state as you gain an overarching understanding of the breadth and depth of the local history and culture.
LATE MORNING
OPTION Stroll Around the University Campus on your own.

OPTION Visit the Blanton Museum of Art at your own pace.

OPTION Guided visit of the State Capital Building.
LUNCH: A favorite local "hole in the wall".
AFTERNOON: After lunch, you'll head head west to get a glimpse of the city skyline with views out over the hill country and take a gentle after lunch stroll. Then back into the downtown area…
OPTION: Guided stroll in one of Austin's Hipster neighborhoods.

OPTION: Kayaking on Austin's Colorado River on your own.
EARLY EVENING: Austin's unofficial animal mascot is the Mexican Free-Tailed Bat. These migratory bats fly out from under the area's bridges at sunset offering natural mosquito control. Watching them take flight at sunset is part of a quintessential visit to Austin during the season.
DINNER: One of your guide's favorite spots.
TUEsday
HIT THE ROAD & STROLL ALONG THE RIVER
Moderate physical challenge: city walking, optional biking
Recommended clothing: "casual city clothes" cowboy-wear is welcome .
San Antonio
Hit the road to discover the Spanish and Mexican legacies in Texas. Your roadtrip begins with stops in several villages (including the self-proclaimed "BBQ Capital of the World" on your way to the city of San Antonio where you will spend the better part of two days. San Antonio has one of the most attractive and historic city centers in Texas thanks, in part, to the architectural legacy of 18th century Spanish colonial missions. The city-planning of the old city center reflects its origins in the Spanish colonial era, with a Roman-Catholic Cathedral and main plaza at the city's geographic center. At the same time, San Antonio is decidedly Texan:"Remember the Alamo!"
EARLY MORNING: (free time)
LATE MORNING ROAD TRIPPING: The thing that distinguishes a roadtrip from traveling is the detours and stops you'll make along the way. This morning you are headed from Austin to San Antonio and you'll take some back roads to discover the villages of the Texas countryside.
STOP ONE/ LUNCH: BBQ in "The BBQ Capital of the World".
STOP TWO: After lunch, you will head to a nearby country village where your guide will point out some special spots.
LATE AFTERNOON: Arrive in San Antonio. Free time to stroll and explore the River Walk at your own pace.
DINNER: (Free Choice)
WEDNESDAY
The Spanish & Mexican Legacy
Moderate physical challenge: 2-10 miles of urban walking & biking
Recommended clothing: "casual" with city athletic shoes.
SPAIN & MEXICO
Enjoy the morning as you like. This is a great opportunity to see the remains of the Spanish Missions that were the origins of the city. Start with the famous Alamo mission, where a pivotal battle was fought in the "Texan Revolution" that has become one of the most well known events in American history, featuring legendary frontiersmen like Davy Crockett and James Bowie. There are the remains of four more missions within biking distance of the Alamo which are part of a National Park and a protected UNESCO World Heritage Site. While the Texas Revolution led to a separation from Mexico, there is still a strong legacy remaining, such as the Old Market Square, the largest Mexican market in the United States which is a three-block long plaza that includes a Mexican-goods Mercado as well as a farmers market and restaurants.
MORNING: Start at the Alamo then…
OPTION Bike on your own along a bike path to see 2-4 of the 18th century Spanish missions on the outskirts of the city.

OPTION Museum hopping with your guide.

OPTION Take the riverwalk boat tour.
LATE LUNCH: Slip away from the tourist attractions to eat with the locals in a hip location.
EARLY AFTERNOON:
OPTION Spend some free time on your own.

OPTION Visit the historic Market Square with your guide.
LATE AFTERNOON: Hop in the car… you are off to a village that has dubbed itself "The Cowboy Capital of the World" at the height of the roadtrip-era: classic roadside tourist attractions with fading and chipped paint retain the charm of mid-century America that was accidentally preserved as this town failed to evolve with the times.
DINNER: Cook your own steak over an open flame at a "Cowboy" bar and then shuffle your boots at the quiet Honky Tonk bar of your choice.
THURSDAY
HORSES & HIlls
Moderate physical challenge: 1-3 miles of walkinghorseback riding
Recommended clothing: Cowboy gear recommended, or riding clothes with a hat .
the "cowboy capital"
Deeper in Central Texas, now you will see some of the more rugged landscapes of the Hill Country. You've slept in a town that started as a logging community but which appears to have re-invented itself in the 1950s as a roadtrip destination for those in search of quintessential Texas: ranches, rodeos, Honky Tonks, soda fountains, cowboys. The shops and restaurants are tired and fading but they retain the charm of a bi-gone era in America's roadtripping past. The setting is ideal for a morning horseback ride.
MORNING: Breaking your new cowboy boots and hat: start the day with a horseback ride.
LATE MORNING: Back on the road to discover the scenic Hill Country landscapes.
STOP ONE/ LATE LUNCH: Stop in a riverside town for a Tex-Mex meal. Take time for a short stroll to stretch your legs after lunch or have a cup of coffee.
AFTERNOON: Following lunch, you will head to the historic town of Fredericksburg.
OPTION Explore the town on your own, do some souvenir shopping or wine tasting.

OPTION Visit the Pacific War Museum on your own.

OPTION Head out by car with your guide to visit a funky-rustic shop she loves and enjoy wine-tasting at a winery.
DINNER: Dine in one of the local's favorite hipster restaurants located in a house.
FRIDAY
THE BBQ PRESIDENT, HIKINg & BEER
Moderate physical challenge: steep staircases and light hiking
Recommended clothing: cowboy gear or "casual" with comfortable hiking shoes .
Texas "wine Country"
Being a French-centered company, we tend to leave the wine-tasting for when you visit France with us… in Texas, we focus on the distilleries and beer breweries that dot the region which Texas has dubbed its "Wine Country". The central town in this region has charming "old west" architecture and lots of souvenir shops and restaurants, which makes it a popular destination for local Texans and a great place to spend the night. In the morning, you'll really be "roadtripping it" because this area is packed full of places to stop, ranging from a former US President's ranch to an olive oil grove, and a state park.
MORNING: Free time for souvenir shopping, relaxing or a visit to the museum.
LUNCH (Free Choice)
On the road again! Today is all about the drive and stops along the way as you head back toward Austin. This is the first leg of your drive…
STOP ONE: Visit "The BBQ President" Lyndon B Johnson's Ranch.
STOP TWO: Short hike at Pedernales Falls.
STOP THREE: A refreshing drink at a local Olive Oil maker.
STOP FOUR: Visit to a beer brewery.
DINNER You will eat at a whiskey distillery.
OPTION 1 Return to the brewery to spend a laid-back evening.

OPTION 2 Return to your lodge to relax.
SaturDAY
On the Road Again…
Moderate physical challenge: light hiking, mainly roadtripping
Recommended clothing: "casual" with athletic shoes .
Your GUIDE's HOMETOWN
Back on the road, today is all about the stops as you head to a small town just north of the capital, which was officially awarded the title for "The Most Beautiful Town Square in Texas". Near the square, you'll have an opportunity to do some serious shopping in a Factory Outlet Mall (a great place to pick up Levi's jeans or Converse shoes) or, if you prefer, do some bowling in an unexpected and over the top location that is guaranteed to surprise. Then you'll get a taste of the local life in the evening.
Sleep in and then take to the road for the second leg of your drive back toward Austin…
LATE MORNING:
STOP ONE: Breakfast at a real operating hot rod car garage. Pick up lunch to go in a local Farm-to-Table diner.
STOP TWO: Visit a Sotol (desert plant liquor) Distillery.
STOP THREE: Late lunch picnic.
STOP FOUR:
OPTION Shop for Levi's, Converse and other typical American items at discount prices at a "factory outlet" mall.

OPTION Go bowling.
STOP FIVE: Visit the small town where your guide lives and stroll around "The Most Beautiful Town Square in Texas".
DINNER: Pig roast at a local's home & visit to the welder's home next door.
DETAILS:
End of the tour.
Your guide will make two runs to the airport: one in the morning, one in the afternoon.
Departure.